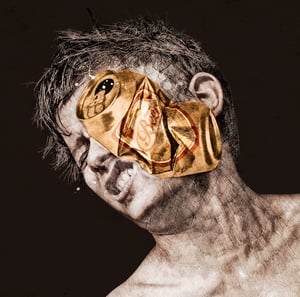 €

14.90
From the post-industrial wilderness of Clermont-Ferrand, France's violently addictive hardcore-soaked noise rock outfit, SOFY MAJOR, has completed their third LP "Waste".
With just under forty-two minutes of new material, Waste undoubtedly sees SOFY MAJOR charting new boundaries, and at a more relaxed pace. While not shying away from their rampant outbursts completely, the raging appears more subdued, with slightly more melodious sensibilities enveloping its delivery.
The grimy Unsane/Harvey Milk/Hammerhead-influenced Big-Muff sonic core of the band's delivery is here fused to a rocked-out underbelly analogous to the output of Coliseum, Rising, Floor, and the like. Calling once again upon their trusted engineer team, SOFY MAJOR enlisted Dave Curran (Unsane, Pigs, Big Business) to produce Waste, this time on home turf to avoid hurricanes, recording the album at Black Box Studio in France. The output was then mixed by Andrew Schneider (Pigs, Julie Christmas, Unsane) at Translator Audio in Brooklyn and mastered by Carl Saff at Saff Mastering.
Tracklist :
1. Waste
2. Wee See Fire
3. Turning Point
4. Slow Everywhere
5. Infinite Pill Case
6. Black And Table
7. Iron Butt
8. Devotion Man
9. As Happy As*
* Les Thugs cover